Our People
Geoffrey Axton CFP Dip FP FIPA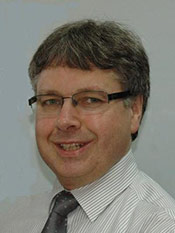 Geoffrey Axton is an authorised representative and credit representative of Charter Financial Planning Limited
Principal and Financial Planner - geoff@kingstonfp.com.au
Geoff is the Managing Director and Principal of Kingston Financial Planning Pty Ltd and is one of the longest serving Certified Financial Planners in Tasmania.
His key role is to provide strategic advice and work with our clients to meet their lifestyle goals
Industry Experience
Geoff Axton has 35 years experience in Financial Services since June 1978 training as a Accountant and gained Certified Financial Planner status in March 1998.
Geoff is also a qualified Accountant and his background includes:
18 years employment as a Business services and tax manager in a leading Launceston Chartered Accounting firm.
4 years experience in senior investment research and technical roles providing investment research, portfolio modelling and financial planning support nationally to a group of financial advisers.
This included development of research policies and delivery of technical strategies, actively monitoring funds on the Approved Product List and providing practical input as a member of the Investment Committee.
Two and a half years as a member of an AFS Licensees Audit and Compliance Committee where Board members utilised my CFP experience.
His early work involved development of model investment portfolios using Markowitz optimisation technique that could be applied to meeting client specific objectives utilising different portfolio management objectives and managing taxation issues. Rather than the standard model applied by research houses.
This experience provides a unique blend of skills suitable for clients seeking quality strategic advice and comprehensive financial planning.
During the early 1990's Geoff recognised financial planning as an important profession providing material value to people seeking ways of managing financial resources and, improving their retirement lifestyle at various stages of their life.
Geoff is a keen freshwater fisherman enjoying flyfishing the Highland Lakes of Tasmania when time permits and recreational sea angling off the East Coast. Geoff was a keen sports person and is a Life Member of the Evandale Cricket Club (Inc).